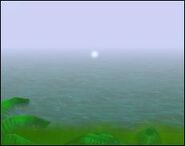 Fireflies
are agile insect's, that can be found on the
first island
, near the
poison plants
.
And no, there isn't any way to catch them. -when you attempt to catch them with a net, you kill them and are returned 1x bug parts.
Firefly



Behaviour

Neutral

Height

Extremely tiny

Movement speed

Very Fast

Colour

Green, yellow light
Yield Upon Death; None.
Ad blocker interference detected!
Wikia is a free-to-use site that makes money from advertising. We have a modified experience for viewers using ad blockers

Wikia is not accessible if you've made further modifications. Remove the custom ad blocker rule(s) and the page will load as expected.